Year 3 – The Rabbits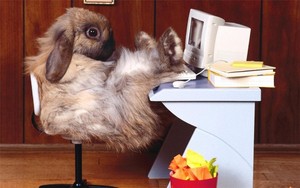 Summer overview 2018 – Year 3 (Rabbits)
Numeracy

Fractions
Shape
Angles
Measurement
Place value
Addition and subtraction

English

Perseus and the Gorgon – Lesley Sims

Fiction – Tale of Quest

Focus: vocabulary

The Lion, The Witch and the Wardrobe- C.S. Lewis

Fiction- Finding tale

Focus: description of setting

Gorilla- Anne Bonner

Observational poetry

By now/

Goodbye now- James Berry

Poetry from another culture

How can a Gorgon be defeated?

Explanation text

Narnian Giants

Non Chronological report

Science

Computing

E safety recap
Multimedia
Programming

CREATIVE TOPIC WORK

Cross curricular theme

MIGHTY MOUNTAINS

Mountains and volcanoes

What do I know mountains/volcanoes?
What is a mountain?
Where are mountains?
How are they dangerous?
What is a volcano?
Can I define my learning?

PSHE

Through assemblies and Forest School

Music

Using Charanga

Bringing us together- Disco
Pause, rewind, reflect

PE

MFL

Polish and Spanish

RE

Celebrating Easter and Pentecost
Being a Christian

Art

Cross curricular theme

Taught by art tutor. Linked to topic.

DT

Cross curricular theme

Volcano explosion
Mountainous scene
FOR MORE INFORMATION ON ANY SUBJECT AREA POP INTO SCHOOL TO SPEAK TO MR RISDALE
Dear Parents/ Guardians,
I hope you all had a fantastic Easter break.
Team
Mr Risdale will be back in class this term and supported by Mrs Macallam , Mrs Nyarko and Miss Arthur.
Miss Young will be with us until the end of term 5 as she completes the final part of her teaching placement.
PE/Swimming/Forest School
Swimming will take place every Thursday afternoon until the end of the academic year. We will also be resuming Forest School again this term and this will take place every Monday. Kits for both of these sessions can be brought in and taken home on the day.
Parental involvement
We will be holding a parent DT morning during the weeks 21/5 and 25/6. I will let you know more details nearer the time. These have previously been a great success.
Creative curriculum
We will also have a new homework project sent out this week. The children can be as creative as they like and all projects are valued. This project has an art focus to begin our learning on 'Mighty Mountains'. We will also visit Bristol Museum in the second week back to make up for our snow cancellation last term.
General
Books will be changed every Monday by Mrs Macallam. I will also aim to assess every child's reading age and scheme in the first two weeks back.
Please don't hesitate to make an appointment to see me if you have any issues you would like to discuss.
Mr Risdale and the Year 3 team